Whether you call it downsizing, rightsizing, or pricesizing—okay, so I just made that one up—home buyer trends point towards a preference for smaller homes with more amenities. According to an online article posted by the National Association of Home Builders (NAHB) in January 2017 the trend of bigger and bigger homes ended in 2016 with a shift to smaller homes for the first time since 2009. Rose Quint, NAHB's assistant vice president for survey research, was quoted as saying, "No matter what the income, buyers overwhelmingly prefer a smaller house with more features and amenities over sheer size. More than two-thirds are willing to trade size for high-quality products and features." According to Zillow the median home size purchased in October 2017 is down to 1900 sqft.
Although 34% of the home buyers fueling the hot real estate markets nationally are millennials, we are experiencing this trend at Cedar Ridge with newly retired Boomers. Tired of soaring property taxes and gridlock in the greater Seattle area and southern California, they are flocking to Sequim for its temperate climate, scenic environment and slower pace, looking for a simpler lifestyle and ease of home ownership. And as is the case with over 50% of home buyers nationally, they would prefer to purchase a new home.
It's the plethora of standard, quality amenities found in the Cedar Ridge new home plans that bring them back for that second look and eventually a purchase. Constructed by Anderson Homes, winner of the Peninsulas "Best General Contractor" award in 2015, 2016 and 2017, they have confidence their new home will be built with quality and integrity.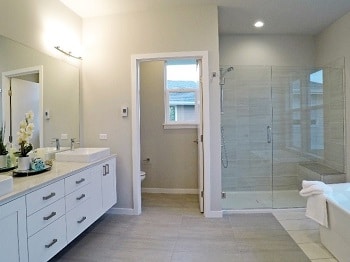 The specific amenities most sought after by new home buyers—a separate laundry room, energy-efficient features like low-E windows and Energy Star-rated features, programmable thermostats, a patio, exterior lighting and a full bath on the main level—are frequently standard features in the thirteen featured floor plans offered in the Cedar Ridge community. Additionally, Cedar Ridge new home designs are predominantly single level and offer split floor plans with spacious Great Room layouts, 9' ceilings, and large windows opening to picturesque views of the green hillsides and mountains surrounding the area or the water views of Sequim Bay and the Strait of Juan de Fuca.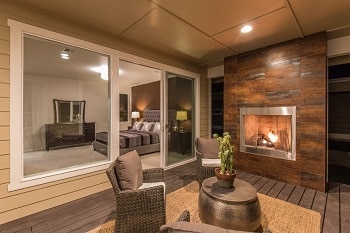 Whether looking at smaller homes on smaller lots in The Village or slightly larger homes on 1/4 to 1/3-acre lots in The Estates, home buyers seeking that peace of mind owning a quality-built new home provides with the amenities they desire can find it at Cedar Ridge. That's just what we do here.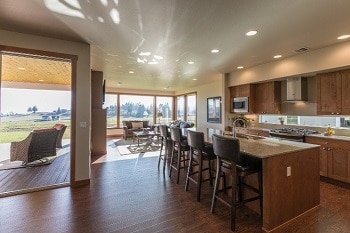 One of our most avid fans and residents tells her own story of finding Sequim and Cedar Ridge in a recent Seattle Times article featuring the community. Her tale resonates with that of so many of our other home buyers visiting the Cedar Ridge model home daily."
https://www.seattletimes.com/nwshowcase/cedar-ridge/olympic-peninsula-homes-designed-for-simplicity/
References:
http://nahbnow.com/2017/01/buyers-prefer-amenities-over-size-in-new-homes-survey-shows/
https://www.zillow.com/research/zillow-group-report-2016-13279/#buyercharacter